When you have an emergency, the last thing you want to be doing is searching for the right plumber. Knowing what you are looking for beforehand is a good place to start. And whether your job is large or small, having the right plumber can take the stress and worry out of your repair needs. But what exactly should you look for in plumbing contractors in Pueblo?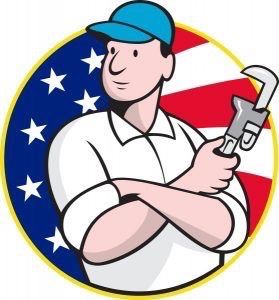 1) Accreditation and Certifications
This is probably the most important thing to look for in a plumbing contractor/company. Such things can help to show that the plumber is legitimate and professionally able to carry out the jobs at hand. Certifications and licenses also show that the plumber has education and experience in the field. In return, you can feel satisfied that they know what they are doing and you won't be facing additional problems down the road.
2) Insurance
Insurance is important for any plumber.  If they aren't insured and damage occurs, you could be left responsible for a large, unforeseen bill. Even worse, if an injury occurs while the plumber is working, you could be listed as at fault. Ensuring that plumbing contractors in Pueblo have insurance can help you to avoid each of the concerns listed above.
3) Online reviews
Online reviews are an excellent source of information when it comes to businesses and contractors. A review can give you an idea of what type of job the contractor did and if they were reliable. They can also give you detailed opinions in regards to the work and professionalism of the contractor or business at hand. If you are unsure about hiring a specific contractor, look for online reviews first. If they have more bad reviews than good, it's probably time to move down the list!
4) Work guarantees
Hiring plumbing contractors in Pueblo that doesn't guarantee their work doesn't mean you are getting scammed. But it does put you at risk of future unforeseen costs. For example, imagine you have a fixture repaired just to find out something went wrong after the plumber leaves? Without a guarantee, you can't be sure that the plumber will return to fix it for free. With a guarantee, you can ensure protection for your fixture for a given period of time. In other words, if anything goes wrong with their work you can guarantee the plumber will be back to fix it for free. But guarantees don't just protect your money. They also show that a company or contractor is confident in their work. And you always want someone who is confident in their work!
5) Friendly staff
When hiring a plumbing contractor, you, your family, and your home should all be treated with respect. A good plumber should take the time to listen to and address your concerns. They should also be willing to provide you with appropriate quotes. In addition, they should clearly explain what they are going to do, as well as how long it will take them to do it. Communication is important throughout the time that the contractor is in your home so that you know what to expect each step of the way. When finished a job, they should leave the space clean. Good plumbers will never leave your house or space in a mess.
Remember, a contractor is someone you are inviting into your most personal space. As such, they are someone you should feel comfortable around and that you trust in your home.
6) Experience
While this is not to say that young plumbers cannot do an excellent job, the experience is always an asset. With more experience comes more knowledge. This is especially helpful when unexpected situations or problems occur. An experienced plumber will better know how to handle different situations as they arise – even if they are out of the norm.
When looking into a plumber's experience, ask them how long they have been in business. If a company or contractor has been in business for several years, it is a good sign that they have a proven track record of high-quality work. In addition, you can ask for references. And don't be afraid to check them! It is always important to hear other people's perspectives on those that you are bringing into your home.
Patterson Plumbing contractors Pueblo: What do we fix?
We work with all makes and models of home plumbing, heating, and cooling systems. We do drainage and sewer repairs, as well as plumbing installation and replacement. Other services we provide include repairs and installations for all water heaters, boilers, furnaces, and radiant heat. In sharp contrast, we also do air conditioning repairs as well as air quality services. Water treatment and bathroom remodeling are also within the services we offer.
What do we promise you?
-Friendly customer service specialists that will listen to your questions and needs.
-Quick advice and dispatch from a professional technician who matches your needs.
-Professional plumbers who will treat you, your family, and your home with respect.
-Highly trained, knowledgable, and professional technicians and plumbers.
-Diagnosis and recommendations related to your concerns.
-Guaranteed quotes prior to starting work so you will never have to guess how much your job will cost.
-Good communication regarding completed work
-We will never leave your home in a mess and will always clean up our work area before we leave.
-We provide follow-up phone calls to ensure satisfaction with our work.
If you are looking for plumbing contractors in Pueblo, look no further! At Patterson Plumbing we offer you everything you could ever need in a plumber. We do all types of jobs dealing with heating, plumbing, and cooling systems. Our staff are both knowledgable and professional, and ready and willing to send you help now!