Garbage Disposal Installation & Repair in Pueblo
What Does a Garbage Disposal Do?
A garbage disposal is designed to shred and break down food waste into smaller pieces that can be washed down your drains without clogging them. They can help eliminate the amount of garbage you put into your waste bin and ultimately the garbage that ends up in our landfills.
The Pueblo plumbers at Patterson Plumbing & Heating, Inc. are garbage disposal experts. Give us a call today for help with:
Garbage disposal repair
Garbage disposal replacement
New garbage disposal installation
---
If your garbage disposal is in need of a repair or replacement, contact Patterson Plumbing & Heating, Inc. now.
---
How to Maintain Your Garbage Disposal
Garbage disposals should be run regularly to keep clean and avoid build up. Food should be put through the garbage disposal at a moderate pace while running a good amount of water to ensure there is no issue of clogging. Also, starting the garbage disposal prior to putting food items into the disposal helps prevent clogs and ensures proper break down. Some items to avoid putting inside your garbage disposal include eggshells, banana and potato peels, grease, oils, coffee grounds, and corn husks.
Recommended Reading: Foods to Avoid Putting Down the Garbage Disposal
Why Does My Garbage Disposal Smell?
A foul smell coming from your garbage disposal is most often due to food or particle build up inside the disposal.
To clean your garbage disposal, try these tips:
Hot water method. Run hot water down into your disposal for 30-40 seconds with the disposal running. For a more thorough clean, plug and fill your sink with hot and soapy water. Then, release the plug and turn on the garbage disposal. This should loosen and remove any buildup of food particles stuck in the disposal.
Ice cube method. Another alternative way of cleaning your garbage disposal is to put a couple of ice cubes into it while it is running. The ice cubes will crush up and help remove any unwanted food particles or waste.
Beware of Cheap Garbage Disposal Models!
Another source of garbage disposal odors relates to low-end garbage disposal model design. You may ask how can that make a difference in smell. Consider that most manufacturers have a variety of garbage disposal price points. If you're bargain hunting, you might notice that the cheaper models come in smaller boxes because they have smaller motors and less noise-deadening insulation. What you probably won't consider is that most of the cheaper models also have a galvanized steel grind chamber versus a stainless steel chamber on the more expensive models.
While they may look the same when they are new, it won't take long for the water that is constantly running though the grind chamber to begin degrading the galvanized coating on the bargain model. In no time at all, the grind chamber will start to corrode and rust. This rusty surface is porous and holds onto grease and food particles, and since it's down in the disposal where you cannot scrub those particles away, they begin to stink! Compare this to a stainless steel grind chamber that is on most of the higher-priced models after several years they still look almost new and shiny inside. Nothing is sticking and holding onto the inside of the disposal to trap unpleasant odors.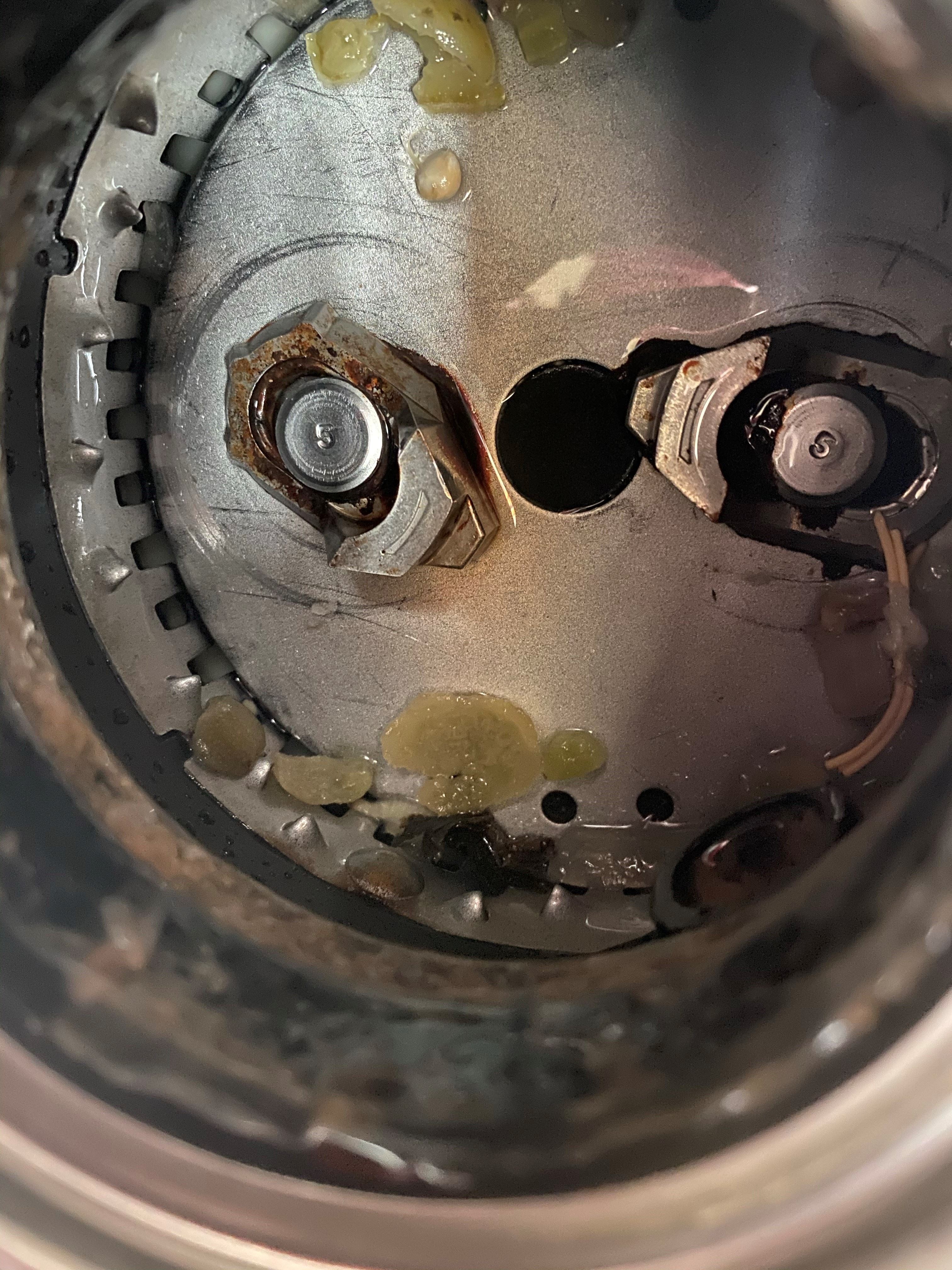 Stainless Steel Grinder Chamber After 5 Years of Use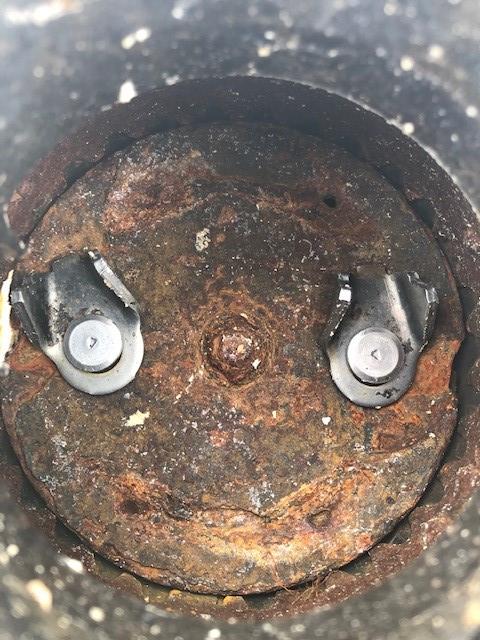 Galvanized Grinder Chamber After 5 Years of Use
---
If you're experiencing any problems with your garbage disposal, give us a call at (719) 496-4939.
---
Gold Club Membership

Experience the convenience of our Gold Club Membership, and keep your systems in optimal shape.

Financing Options

We'll provide you with the options you need to make a plumbing, heating, or air conditioning service happen.

Areas We Service

We service all of southern Colorado, but for more information on specific locations, check out our service areas.

Patterson's Blog

Stay up to date with the latest from Patterson Plumbing & Heating. Some tips, tricks, and DIYs just for you!
Exclusive Online Offers
FROM OUR FAMILY TO YOURS
Request Your Service Today
Fill out the form below, or call us today at (719) 496-4939 to get started.