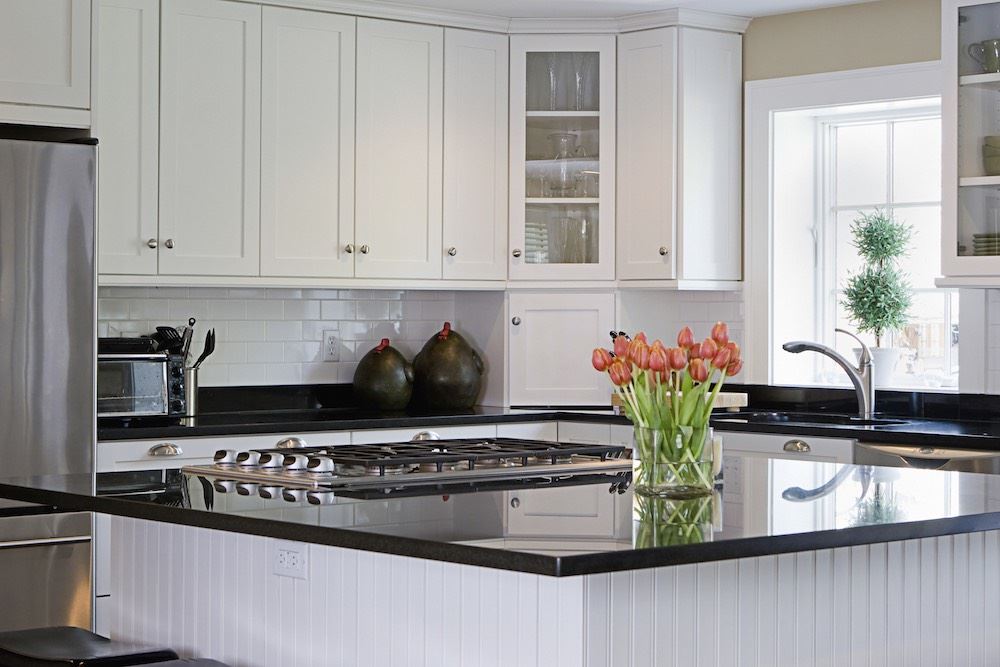 Cleaning your home this weekend? We know this isn't the most exciting of chores – especially when you need to tackle the kitchen. However, the more you avoid it, the more you let grease, grime, and mold buildup in a place you prepare meals in!
Try some of these simple, clever, cleaning tricks to tackle the tough spots on your counters, floors, and pans with everyday items:
Clean Countertop Stains with Hydrogen Peroxide. Hydrogen peroxide, water, and a few drops of ammonia can rid most stains that hit your stone countertops.
Mop Your Tile Floors with Baking Soda. One of our favorite homemade cleaners, take two gallons of water along with half a cup of baking soda and scrub away!
Use Salt to Clean Iron Pans. Have some cooking residue on your cast iron pan? Place it on medium heat and add 2 tablespoons of oil. Once heated nicely, add 3 tablespoons of salt. Take your tongs to hold a paper towel, scour until clean. When done, all you have left is to rinse and add vegetable oil to cure.
Make Wood Floors Shine with White Vinegar. Fill a bucket 90% of the way with warm water and the other 10% with white vinegar. Use a mop to coat the floor once and let dry to get floors looking shiny and new!
Use these cost and time-efficient tricks to make your day of cleaning not so miserable. Plus, most of these things used can be found around your home. For more tips and advice visit our Facebook.