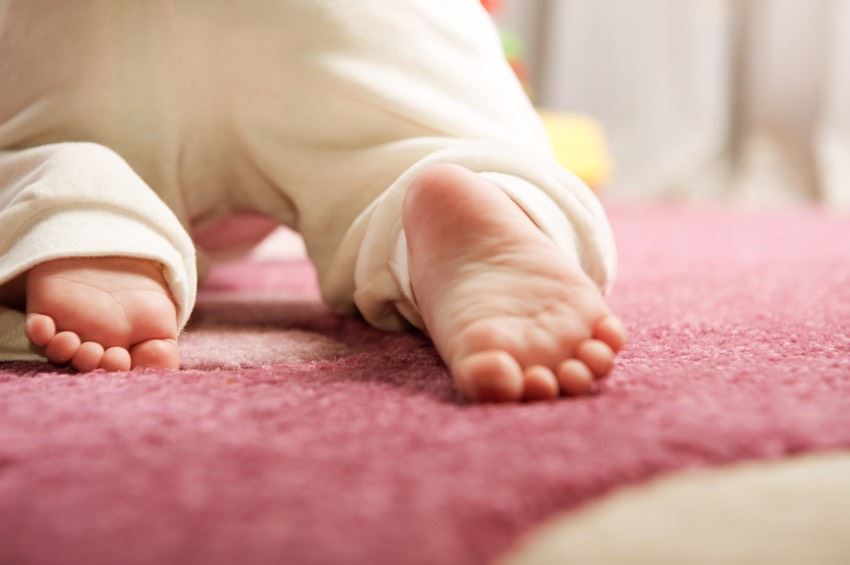 Did you know September is National Baby Safety Month? Whether you have little ones in your home or are inviting guests with children over, it may be wise to check over things to ensure safety.
A child's curiosity can certainly place him/her in some risky situations – take the steps to baby proof your house now to avoid a trip to the emergency room later:
Plumbing
To prevent scalds and burns, lower the temperature of your water heater to 120 degrees Fahrenheit
Install toilet locks
Use a thermometer to check the temperature of the bathwater
Be sure appliances, like hairdryers, are stored away from the bathtub
Put a water spout guard or cover on the bathtub faucet – there are even some that have a color-coded temperature display
Bathrooms
Use a vented ceiling fan to keep your bathroom dry
To prevent slips, place floor mats and area rugs (with rubberized backings) around the toilet, tub, and sink
Install safety bars around the bathtub
Heating and Air Conditioning
Opt for plastic air vent covers to prevent your child from putting things inside (avoid metal covers as those can get very hot)
Fireplace in your home? Use bumper guards around the brick or stone and/or install a gate!
Confirm the utility area is locked safely
When it comes to outdoor HVAC units – install fencing and be sure to keep the area locked
Within moments of looking away, a child can hurt themselves. We hope the above tips help minimize the dangers that are present in your home.
If you notice anything unusual while baby proofing your space, give the experts at Patterson Plumbing and Heating a call. We're available for all of your plumbing emergencies and needs!